We have been sick. REALLY sick! I mean drop-down-kick-me-to-the-curb sick! I feel like I lost the entire month of Sept due to being sick but we are all pulling out of it now. Actually, the kids are much better! I made some decisions last week that even though I had a plan, it needed tossed so we could rest. Did you miss me while I was gone? No… well… fine… Teasing! You didn't need to miss me. I had to decide that the blog would need to rest while I did though so I did nothing with it. Now, back to the grind!
Did you know this is SEWING month?! A whole month dedicated to sewing! What have you done? I have something we all may need to try every now and again. First though, I had someone ask me (GASP! My blog is generating email! This is NEW to me!) what sewing machine I have so I thought I would share. I have the Brother CS6000i It's a handy little machine. All sorts of tricks and gizmo's hiding within it. Right now it's at an amazing price too. I am sure it's a nice little beginner machine, but for those who may be more experienced… what are you doing here? (grin)
On to my project!
Have you EVER needed to resize a Tshirt? I know I have! I had the honor of resizing a
Race for Peace
tshirt to become the smallest Race for Peace tshirt!!! If you've been hanging around here, you should know that the Race for Peace is (now a rather substantial) group of walkers/runners (over 500!) in the area working to raise awareness about what is happening in Congo.
Now… I wish I could show you how truly adorable this Tshirt turned out when it was done. It's SOOOOO little!!!
First of all.. I was so excited to get started, I forgot to take a picture of the shirt before I chopped it all up. Whoops! So…. imagine a tshirt all in one piece first. Oh and ignore my nasty ironing board too. I really would like a different cover for it. It's old!
Than lay a tshirt of the size you want OVER the tshirt you intend to resize for your template. Cut the shirt to size. Cut #1 was the bottom, Cut #2 and #3 was the sides and Cut #4 and 5 were the sleeves. (I recommend using scissors for better control and you can pin the shirts together to keep them from shifting) I wanted to keep the ENDS of the sleeves in tact so here's a bit more detail on how to do that….
(Notice: This is a different shirt to show you this example.)
Lay out the shirt you need to resize (green here) and put the shirt you are using as a template over it (white). Using the white shirt sleeve, I cut the green one to match in size and shape. This preserves the wording and hem on the end of the sleeves and creates a sleeve that will fit the resized shirt.
Now pin and sew up the sides. (Notice I already pinned on the sleeve here too but realized that it was easier to sew up the side first and the sleeve pins were in my way so I removed that.) I did arch in a bit on my cutting of where the sleeve hole was going to be so I knew where to stop sewing my sides. It does help the sleeve to lay better too.
(Notice: I am making a messy tutorial here. Have you noticed? Ergh… This image shows that I did not sew up my sides yet but I recommend that you do that before working the sleeves.)
Next pin the sleeve to the inside of the shirt and sew it on. To do this lay your shirt inside out flat with the front facing down, keep the sleeve RIGHT SIDE OUT and lay the sleeve on top of the shirt like the picture above to give you an idea of what to do next. Now tuck the sleeve through the sleeve hole inside the shirt exactly as it is and pin it. Does that make sense? This step kind of blew my mind so if you have a question, ask it in a comment.
When completed it should look like this! (PHEW! I think I was starting one of the many colds we went through and that's why the sleeve step was so hard for me!) I used an overcast stitch to keep the edges finished.
Last step is the bottom hem. Remember that my mind was already spinning from the sleeves? Well, I didn't want to mess with a new idea of a twin needle. This would be the perfect opportunity to do that, if you have one. If you don't have one, or don't want to mess with it just do to rows of single stitching all around the bottom to create the illusion of a twin needle stitch. It ties the sleeves and the bottom hem together and looks a bit more professionally done (in my opinion).
TA DA! Cute tshirt alert! I went from a Youth Medium to 18 months here. It is soooooo cute! I did not mess with the collar at all either. Wasn't a need to do that.
Now if only the little model would have held still long enough to get a picture. Hehe… One busy little walker there! Cutest little Race for Peace promoter around, for sure!
Linked up to: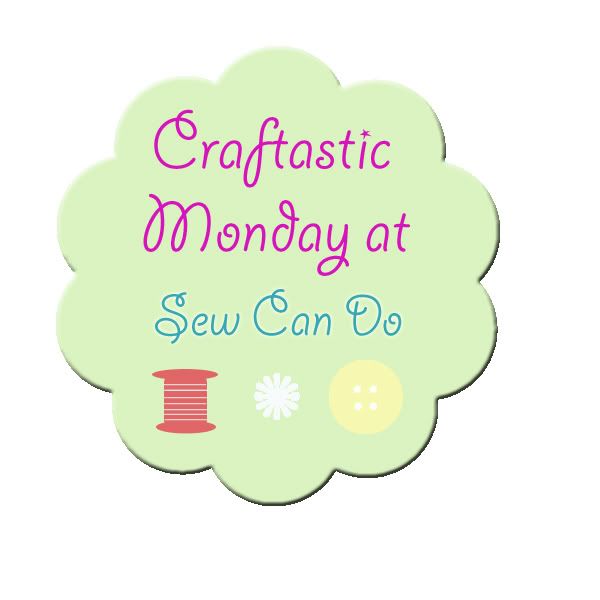 Follow @wishfulme